What differentiates us
Our tool? Pilates!
At Inspiration, we strongly believe that Pilates is the number 1 tool for rehabilitation, fitness recovery, injury care and much more.
Did you know that Pilates is good for all ages? We can work with any limitation and help you get better faster by using the Pilates on apparatus repertoire within your treatment plan.
Doctors, Osteopaths, Physiotherapists and Massage therapists recommend more and more Pilates for post-operation rehabilitation or injury recovery. Pilates is well known for posture improvement to better utilize muscles by the execution of movements targeting the natural biomechanics of the body. You will move more easily without pain.
Back pain: There is proof of faster improvements with the regular practice of Pilates on apparatus.
In a study, published in May 2014 by the « Physical Therapy » magazine, demonstration was made that practice of Pilates on apparatus for a 6 months period brought a significant improvement of function and of kinesiophobia in patient presenting chronic low back pain.
At Inspiration, the whole physiotherapy team is also specialized in Pilates on apparatus, which improves our treatment plans with this powerful tool.
All our treatment sessions are private 55 minutes long sessions and always include a portion of the Pilates teachings.
The physiotherapy professional at Inspiration will use different treatment techniques according to your needs:
Manual therapy
Exercises (including Pilates on apparatus)
Massage
Advice and teachings
Electrotherapy
Thermotherapy
don't wait. Go ahead !
Try our unique methods and find relief.
«Change happens through movement and movement heals.»
– Joseph Pilates
Whoever you are, be physio!
Within the first visit (the evaluation), the physical therapist will establish a portrait of your physical condition. The physiotherapist must proceed to a physical examination which enables him to analyze the problems that affect you, to establish the cause of these problems and to formulate a physiotherapy diagnosis. This first session will also include a treatment portion and particular advice and instructions relative to your condition.
It is following this evaluation that the professional will be able to inform you of the results obtained and of what could help you regain, maintain or maximize your abilities and physical function. Making sure of your comprehension, he will establish with you a realistic treatment plan suitable to your state while respecting your expectations and objectives. This plan will comprise a variety of treatments that could include Pilates on apparatus or more conventional physical therapy treatments. At Inspiration, all of our treatment plans include an education portion to make you actively participate in your rehabilitation.
No, we must make a distinction between trainings and physiotherapy treatments. With the physiotherapy evaluation, the physical therapist will establish your physiotherapy needs, but he must respect his deontology code and elaborate his treatment plan according to his observations. At Inspiration, we like to work on prevention and postural dysfunctions, but the treatments will be centered on these same dysfunctions. On the other hand, the physiotherapist may recommend coupling your treatments with training sessions to maximize your physical health.
Yes, absolutely. Our approach which couples the physiotherapy expertise and the power of the Pilates on apparatus method makes us leaders in chronic pain rehabilitation. In many cases of chronic pain, one must relearn to move without pain to permit the re-education. Our treatments and our methods will allow you, in first place, to improve your bodily conscience.
WERE YOU INJURED IN A ROAD ACCIDENT?
If you have accident injuries, the SAAQ may reimburse your physiotherapy treatments.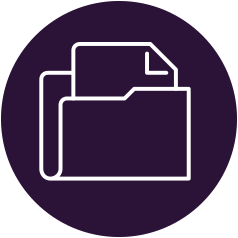 «Physical fitness is the first
requisite to happiness.»
– Joseph pilates –