Joseph Pilates biography
Oops! We don't have the english version for this article yet. We're working on it!
Né en Allemagne en 1883, Joseph Pilates est un enfant fragile physiquement. Il consacrera donc beaucoup d'efforts afin d'acquérir une plus grande force physique.
Emprisonné lors de la première guerre mondiale, Joseph Pilates surmontera cette épreuve en entraînant ses compagnons de cellule. Cette initiative lui vaudra l'élaboration d'une méthode qui permettra aux prisonniers de se muscler sans sortir de leur lit par un système d'assistance et de résistance effectué par des ressorts.
En 1925, Joseph Pilates quitte l'Allemagne en direction des États-Unis avec son concept et ouvre un premier studio. Sa méthode était autrefois appelée « contrology » en faisant référence aux mouvements contrôlés par l'usage de la pensée. Ainsi, Joseph Pilates incite ses clients à mettre l'accent sur le centre de force du corps afin de contrôler les muscles : idée qui est encore véhiculée aujourd'hui au sein d'Inspiration.
Depuis, sa méthode ne cesse de gagner en popularité.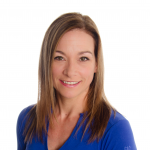 Name: Édith Noel
Title: Kinesiologist and Pilates specialist
Description: