Pain relief with pilates
At Clinique Inspiration, Pilates is safe and appropriate for everyone.
Pilates exercises will improve your breathing, concentration and coordination of movements. Pilates on equipment will teach you to "master the thinking of having total control of the body" and "control your body instead of being at its mercy." Thus, with a better body awareness, you will reproduce less often the harmful movement causing pain in everyday life. It is a training, but above all, a teaching that you will find with Pilates on equipment (reformer, tour etc …)
With our teaching of 7 precise postural positions and by exercising and progressing at its own pace, you regain confidence in your ability to move without hurting yourself, creating movement in your body.
do you have any pain?
We suggest discussing your needs over the phone to better understand your needs. We will offer you a free trial and / or a preparatory session (assessment in physiotherapy or session base) to learn to know you and to transmit to you from the first session, our teaching. This first meeting will allow us to make you the right recommendations to see you begin your Pilates adventure safely.
don't wait. go ahead !
You can experience the benefits of Pilates right away.
«In 10 sessions you'll feel the difference, in 20 you'll see it, and in 30 you'll have a new body.»
– Joseph Pilates
Whoever you are, be Pilates!
We do not have to work in pain, but we have several group classes that are given by physiotherapy professionals and that will allow you to regain confidence in your body and help you move without pain. Several groups address people specifically classified by type of pain (back health, neck health, knee health …)
Let us guide you. In a call, we will listen to you describe your discomforts and we will be able to find the right way to see you doing Pilates on appliances. A first session ("The Foundation" or a physiotherapy assessment) will allow you to recommend what is best for you (group or individual session). Our priority is your well-being and our recommendations are always safe.
Ideally, we recommend that you do physiotherapy sessions to restore an injury. However, if your budget does not allow you, a single physiotherapy assessment (once) will allow our physiotherapists to make recommendations that will allow you to come to some safe group classes (ex. back health). It is important for us to see you take care of your physical health and stop suffering while respecting your budget we will try to offer you different security packages.
WERE YOU INJURED IN A ROAD ACCIDENT?
SIf you have accident injuries, the SAAQ may reimburse your physiotherapy treatments.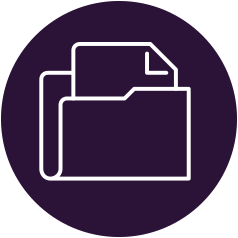 «Physical fitness is the first
requisite to happiness»
– Joseph Pilates –